Quinoa is like the new kid on the block that everybody is curious about and eventually loves. It is pronounced like keen-wa. Going gluten-free is now very popular and quinoa has become a favorite since it is a gluten-free grain. But technically quinoa, like amaranth, is not a grain although it is generally treated as one. It's actually a seed from a plant family that includes beets and spinach.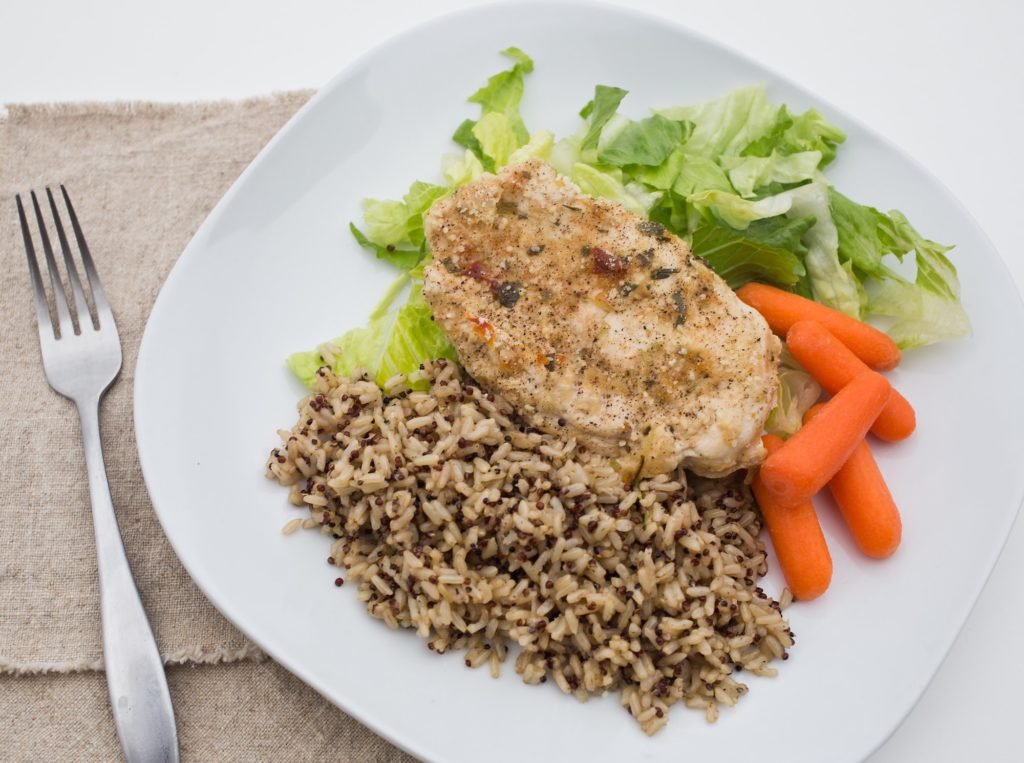 Quinoa is quite a popular dish among the health conscious and it's no wonder why considering that quinoa is packed full of nutrition, consisting of higher levels of protein compared to most other grains, such as rice and wheat. It also has a balanced set of amino acids, making it a complete protein source for humans. In other words, it contains nine amino acids- making it a complete vegetable protein. Best part is it's derived from plants so both celiac and vegans can rejoice! Now you can add quinoa into your diet as it is a great alternative to rice and pasta.

For those unfamiliar with quinoa, they look like tiny balls similar to the size of pellets of couscous. Quinoa cooks in about 20 minutes. Make sure to give quinoa a good rinse and drain before cooking otherwise the grains can be bitter due to the saponins. You will notice bubbles as you rinse the quinoa but that is totally normal as that is the effect of saponins.
This is such a simple recipe for cooking quinoa that I hesitate to even call it a recipe. It's really just two ingredients so it can't be any easier unless you can find someone to cook for you and you won't even have to lift a finger, but that's just wishful thinking. But one thing is for sure, cooking quinoa in a rice cooker is so much easier than cooking quinoa on the stove top!
Quinoa Rice Cooker Recipe

Ingredients
1 cup quinoa
2 cups water (or use chicken or vegetable broth for added flavor)
Feel free to add herbs, spices, vegetables, meat, etc.
Directions
1. Using a fine-mesh sieve rinse 1 cup of quinoa
2. Pour the rinsed quinoa into your rice cooker pot.
3. Add 2 cups of fresh water. Note: Cooking quinoa in a rice cooker follows the same steps as you would follow for rice. Add two parts water to one part quinoa
4. Close the lid of the rice cooker lid.
5. Turn on your rice cooker.
6. Unlike rice you can stir quinoa a few times while cooking to prevent burnt bottoms.
7. When the cooker shuts off, typically in about 15 minutes, the quinoa is ready to eat.
8. Store covered in the fridge. Use within three days for best taste.

Tips

Quinoa has a bland nutty taste, so it is great as a side dish like rice. My favorite thing to do is stir-fry cooked quinoa with seasonings such as herbs, garlic, spices, and onion. Adding vegetables and meat takes the flavor up a notch and turns the dish into a sort of pilaf. Quinoa is also great as a salad with black beans, corn, diced tomatoes, cumin, and diced onions.

Eating healthy can be interesting tasty, you just have to be open to trying new things. You never know what you may like if you don't explore out of your comfort zone. Get the family on board too by slowly introducing one healthy dish at a time!