Panasonic rice cookers are renowned for their dependability, high quality and easy-to-use features.
Established in 1918, Panasonic Corporation has since grown to become one of the world's leading suppliers of electronics. With a deep commitment to innovation, ethical standards and environmental stewardship, Panasonic's reliable products have gained a reputation for excellence over the years.
When it comes to our favorite kitchen appliances, Panasonic rice cookers provide cooks with an unbeatable combination of convenience, accuracy and reliability.
Many of their top models come with features like automatic keep warm settings or one-step cooking that make preparing meals quicker and easier than ever before.
I have always been impressed with their after-sales care and long guarantees although with such a proven history of quality craftsmanship from the reputable brand name of Panasonic, you shouldn't have any need to call upon them!
Read my Panasonic rice cooker reviews in this section before deciding which one is best for you.
Today I will be taking a look at a mid-range rice cooker from Panasonic – the Panasonic SR-CN108 5 Cup Cooker. What I love about
Read More »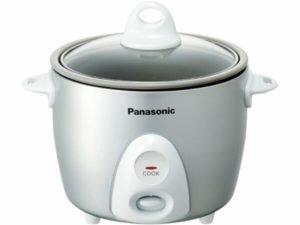 If you're looking for the newest, most efficient addition to your kitchen to make cooking your rice easier, quicker, and more convenient, then you should
Read More »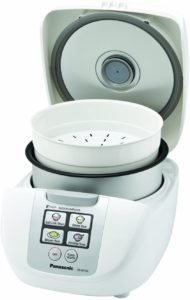 This versatile (and rather cute-looking) cooker from one of the biggest manufacturers on the planet – Panasonic – cannot be ignored both because of its
Read More »