Making birthday cakes for your family and friends is now a piece of cake, pun intended! Hah! Except now you won't have to deal with the oven, yes, you heard me right. The rice cooker is quite versatile so don't let the appliance's name fool you because it really can cook more than just rice!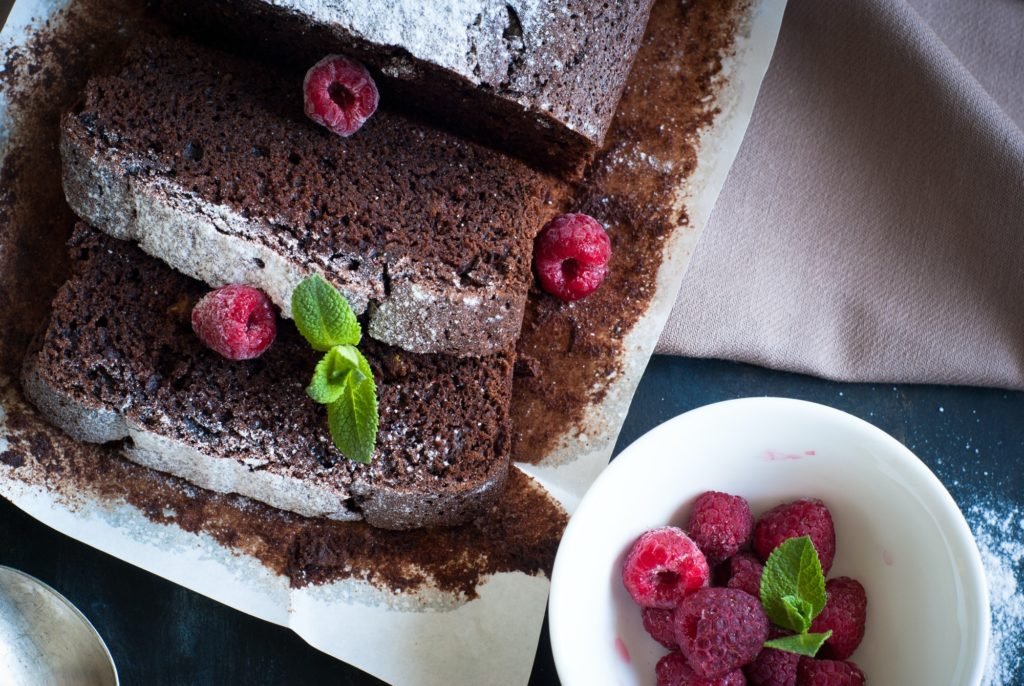 Admit it, dessert is an essential part of a healthy diet, right after donuts and bacon and butter. Alright that's a complete lie, but desserts are vital to happiness according to yours truly. Looking forward to my favorite food is personally a form of motivation for me to get through a stressful day or when life just isn't going my way. Obviously don't go crazy and scarf down cake and pizza like it's your last day on earth because nobody wants to be the next 600-lb star of that TLC TV show. Have your boundaries, but indulge yourself once in a while for crying out loud! Even hardcore dieters choose to have a cheat day once a week or so. Wow how did a recipe introduction turn into an unofficial advocate for the Department of Dessert and Happiness? Okay, moving on.
You don't need to wait for a birthday celebration in order to make this cake, heck make it this Saturday, and make that a weekend to remember. Just a little warning, make sure to invite a neighbor or friend over so that you are not tempted to devour the entire cake in one sitting. It can happen especially to chocolate addicts out there who can inhale a chocolate bar in a blink of an eye.

This dark rich chocolate cake is perfect with coffee or as a special treat for a long week. Vegans will appreciate this recipe as it does not use eggs or milk. Keep in your memory bank that whenever you run out of milk and eggs, this can be your go-to recipe. This recipe is also perfect for people who do not have an oven or simply prefer not to use it.
It's a pretty simple recipe. Also, I prefer to sprinkle powdered sugar for presentation but feel free to top it with frosting. Please not that rice cookers vary in settings but this recipe seems to work just fine in most. Set the cooker for slow cook if you have that function.
Chocolate Cake Rice Cooker Recipe
Yield: 12 Servings, 1 cake
Units: US
Ingredients
1 1⁄2 cups white flour
1⁄2 cup raw sugar (or white sugar)
4 tablespoons dark cocoa (powdered chocolate)
1 teaspoon baking soda
1⁄2 teaspoon salt
1⁄2 teaspoon cinnamon
1⁄4 teaspoon double-acting baking powder (skip for heavier cake)
90 ml sunflower oil (or another oil)
1⁄2 teaspoon vanilla
1 tablespoon vinegar
1 cup water
Directions
1. First add the dry ingredients: 1.5 cups white flour, 1 teaspoon baking soda, 1/2 cup raw sugar, 1/2 teaspoon cinnamon, 4 tablespoons dark cocoa (powdered chocolate), 1/2 teaspoon salt, 1/4 teaspoon double acting baking powder (skip for heavier cake).
2. Use a spatula or whisker to mix the dry ingredients together.
3. Proceed by adding the wet ingredients to the mixture: 1 tablespoon vinegar, 1 cup of water, 90 ml of sunflower oil (or another oil), 1/2 teaspoon vanilla.
4. Mix well until you get a smooth texture for about 1 minute. Make sure to not over work the batter.
5. Get some oil to grease the inner pot of the rice cooker and then pour batter into it .
6. Press the Slow Cook setting of the rice cooker for 60 minutes and start cooker (don't worry if your cooker does not have a slow setting).
7. Some rice cookers will go to warm cycle after 5 minutes, allow cooker to be in that mode for a few minutes (like preheating) then restart timer for remainder time to equal 60 minutes total cook time.
8. Check cake at 45 minutes.
9. Cake is finished when a toothpick comes out clean from edges and center of cake.
10. Open the rice cooker lid. Remove the inner pot and allow the cake to cool for 10 minutes before removing.
11. To remove the cake use the upside down method by putting flat plate on the top of the pot and invert.
12. Finish off by sprinkling with powdered sugar, top with frosting, or anything your heart desires.
Hopefully, you enjoyed this post and, if you would like to find out more great ways to use your rice cooker, I have posts covering how to cook pasta, fish, or even lentils. Who knew that a rice cooker could be so versatile ?!