If you're looking for an amazing and affordable way to cook your pasta and rice, then a rice cooker is the answer! These nifty little appliances make cooking pasta and rice simple and easy.
Plus, there are tons of delicious pasta recipes that you can make in a rice cooker so, in this blog post, we will share with you 10 of my favorite pasta rice cooker recipes. Get ready to be inspired!
Why Pasta in a Rice Cooker?
If you're looking for a quick and easy way to cook pasta, then, believe it or not, a rice cooker is actually a great option. Here are just some of the benefits of cooking pasta in your rice cooker:
1. It's quick and convenient.
Cooking pasta in a pasta rice cooker is quick and convenient. You can have your meal ready in just minutes, without having to wait for a pot of water to boil or dirtying up multiple pots and pans.
2. It's perfect for small spaces.
If you live in a small space, such as an apartment or dorm room, a rice cooker is a great option because it doesn't take up much counter space. Plus, it's easy to store away when you're not using it.
3. It's great for large families or groups.
If you have a large family or are cooking for a group, a rice cooker can help you save time and hassle. You can cook enough pasta or rice for everyone in just one pot, so you don't have to worry about making multiple batches. Be sure to go for one of the larger types such as a 10-cup rice cooker or for really large families or events, push the boat out with a 12-cup model.
4. It's perfect for busy weeknights.
If you're short on time during busy weeknights, a rice cooker can help you get dinner on the table quickly and easily. You can cook your pasta while you're doing other things, such as preparing the rest of your meal or getting the kids ready for bed, and it'll be ready when you're ready to eat.
5. It's easy to use.
A rice cooker is very easy to use–even if you've never cooked with one before, you'll be able to figure it out quickly. Just add your desired amount of water and pasta or rice, set the timer, and let it do its thing!
My Top Pasta Recipes for your Rice Cooker
When it comes to preparing quick and easy meals, few kitchen appliances can beat a pasta rice cooker. This versatile appliance can be used to cook a variety of dishes, including pasta, rice, soup, and even dessert.
Whether you're looking for a hearty dish to feed a crowd or a simple meal to whip up for yourself, these pasta rice cooker recipes are sure to please.
1. Spaghetti and Meatballs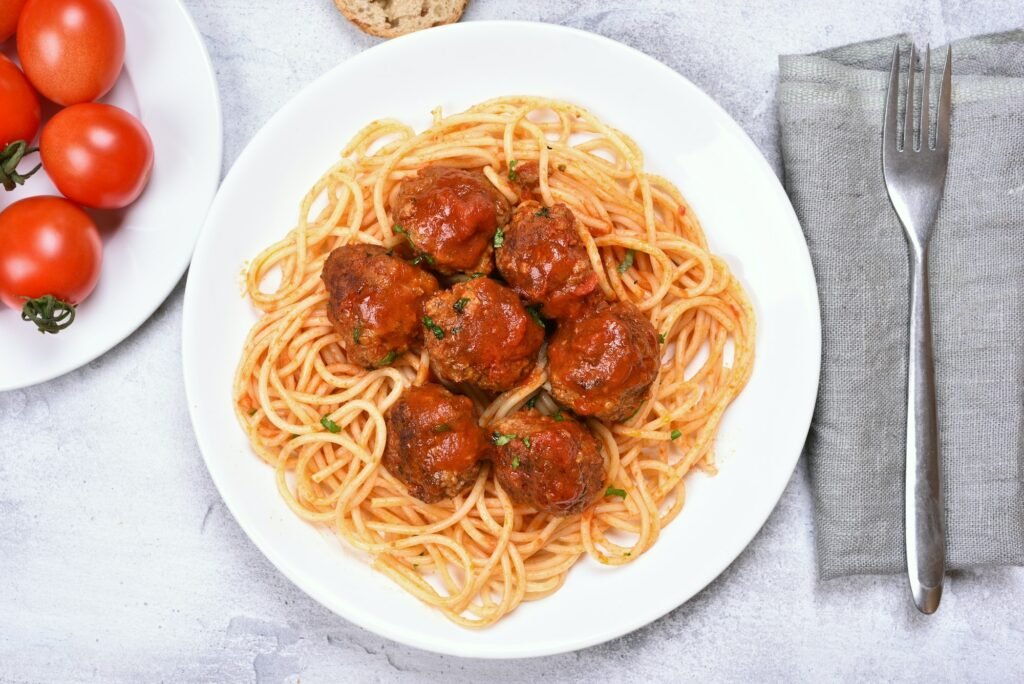 Cooking spaghetti and meatballs in a rice cooker is an innovative way to make the classic Italian dish. With its multiple functions, this kitchen staple can steam, sauté, and simmer the ingredients for a delicious meal. First, it needs to be preheated on the "sauté" setting. Once it has heated up, the noodles and sauce should be added, along with some water.
The "meatballs" can either be raw or pre-cooked; if they are raw, they should go in at this point as well. When everything is finished cooking after about 20 minutes of boiling and simmering, you will have perfectly cooked spaghetti with richly flavored meatballs that melt in your mouth!
2. Chicken Fettuccini Alfredo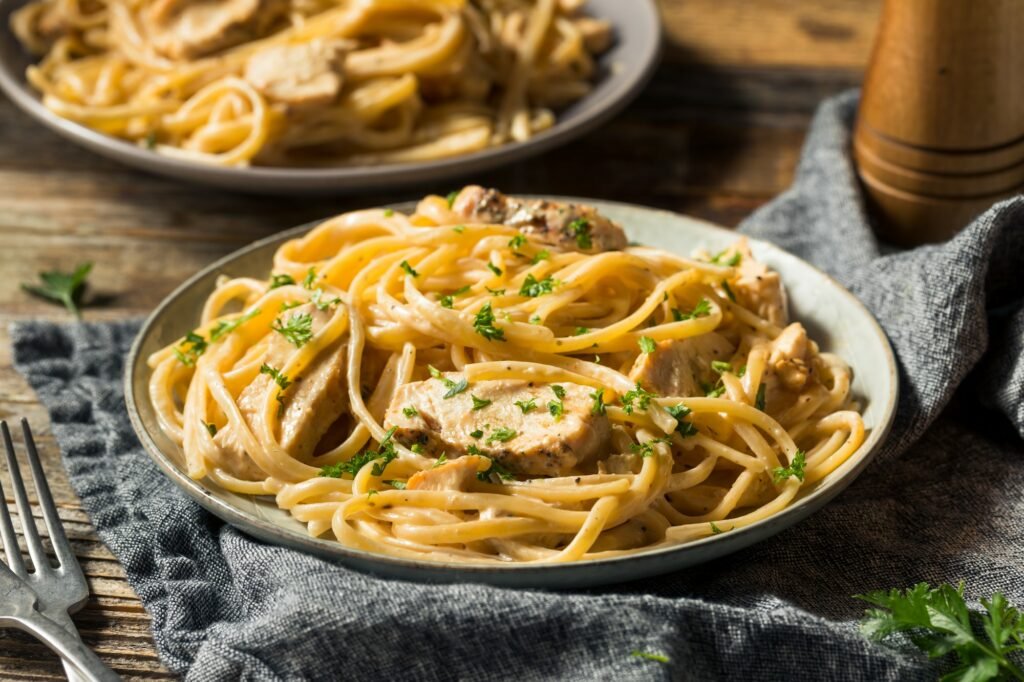 Cooking chicken alfredo in a rice cooker is a great way to make a delicious and creamy dish with minimal effort. To start, you'll need half a pound of cooked, cubed chicken breast, one package of fettuccine, one jar of Alfredo sauce, two and a half cups of chicken broth and one cup of shredded Parmesan cheese.
In the rice cooker combine the chicken breast, fettuccine, Alfredo sauce and chicken broth and stir until everything is mixed together well. Securely close the lid of your rice cooker and press the "on" button. You can either cook on low or medium depending on how long you want it to cook. Once your timer goes off or all the liquid has evaporated either way means it's done!
You can top your alfredo with some Parmesan cheese before serving and enjoy your creamy creation made in the convenience of your very own rice cooker!
3. Macaroni and Cheese
This childhood favorite is always a hit, no matter what age you are! If you're looking for a convenient and delicious way to prepare macaroni and cheese, why not use your trusty rice cooker?
Simply cook your macaroni in a pot of boiling water before draining it and transferring it to the rice cooker bowl. Add your choice of cheese and other ingredients before turning on the cooker, stirring everything together and allowing the machine to do its work.
In minutes, you'll have a cheesy pasta treat that's sure to please any hungry belly! So if you're ever in search of an easy macaroni meal with minimal effort involved, don't forget about your trusty rice cooker – it's sure to bring smiles all around!
4. Lemon Garlic Shrimp Pasta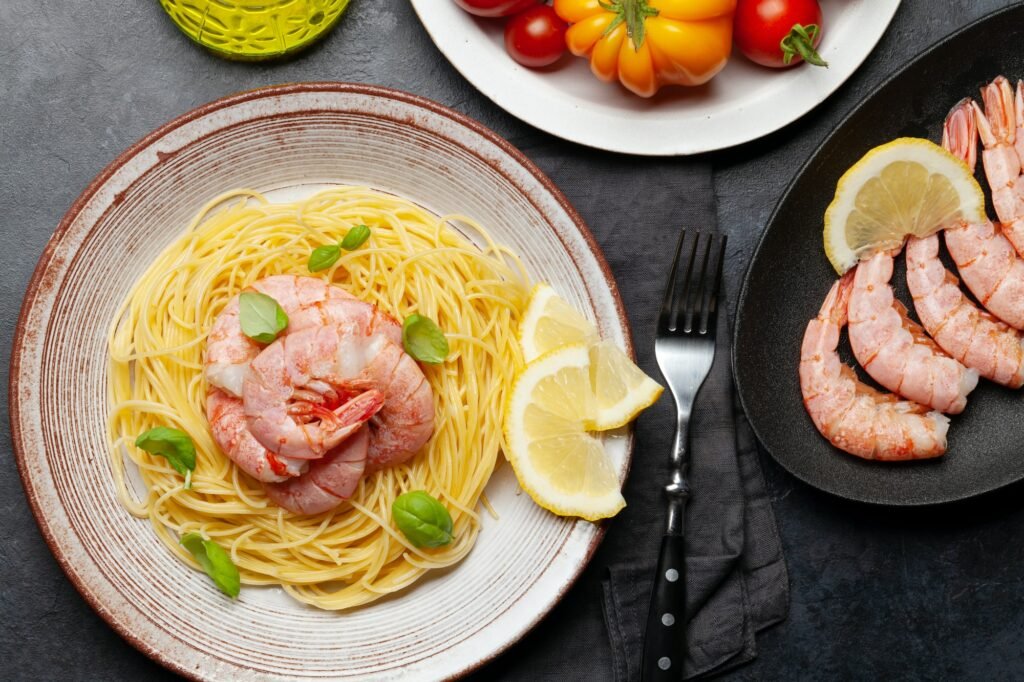 Cooking Lemon Garlic Shrimp Pasta in a rice cooker is an easy and delicious way to serve up an impressive meal. To start, lightly oil the inner pan of the cooker and set it to the "White Rice" setting.
Next, add in 1/4 cup vegetable stock or white wine, along with a teaspoon each of salt and pepper, 1 lb uncooked shrimp, 1/4 cup lemon juice, 1 tablespoon minced garlic and 2 tablespoons butter.
Once these ingredients have been added in, top off the mixture with 4 cups of cooked pasta that has already been tossed with olive oil.
Close the lid and let everything cook for approximately 15-20 minutes until everything is hot and the shrimp have turned pink. Serve immediately and enjoy a delectable dinner!
5. Pasta Carbonara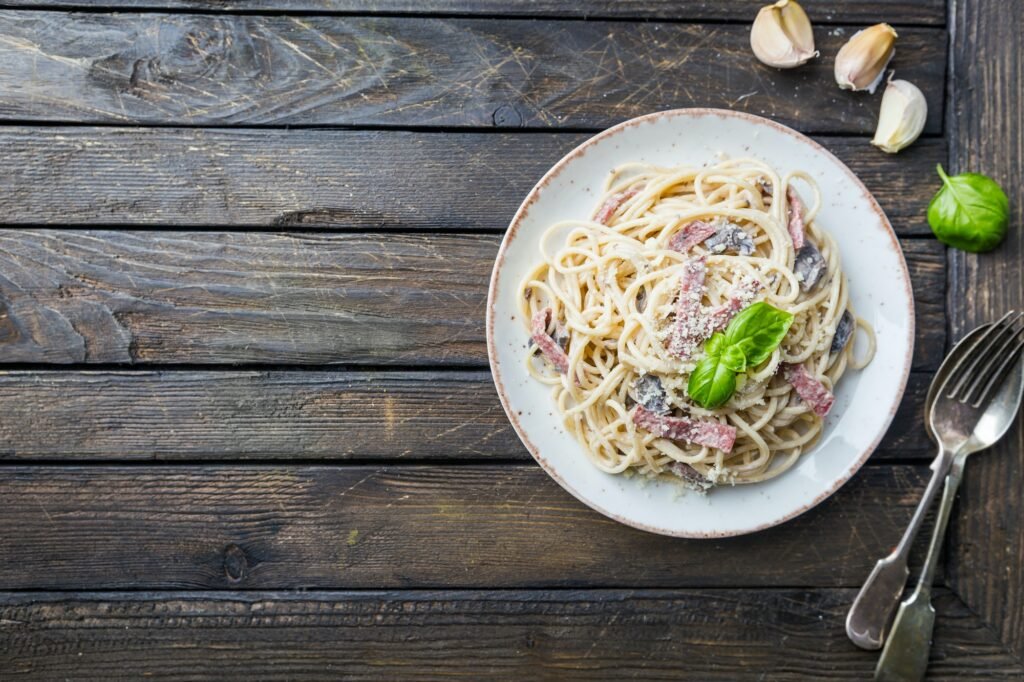 Making pasta carbonara in a rice cooker is surprisingly easy and delicious. All you have to do is place your pantry staples into the rice cooker: cooked spaghetti, bacon or pancetta, eggs, and cheese. Next, turn on the rice cooker and enjoy the aromas that fill your kitchen while it cooks. Once the pasta is perfectly al dente and creamy, serve it up with some freshly cracked pepper, garnish with fresh parsley, and enjoy! It's an effortless way to quickly prepare carbonara without having to stand over a stove or clean up multiple pots and pans afterwards. Plus, it's a great solution when you don't want to heat up the oven during summer months!
6. Ravioli
Cooking ravioli in a rice cooker is easy and convenient and can be done with simple ingredients. Start by boiling enough water to fill the rice cooker after adding the ravioli, then pour it into the appliance. Next, add any vegetables or extra pasta you want, along with any seasonings you want. Set the timer on the rice cooker to 6 minutes and press "cook." When it dings, open the lid and stir your creation! The final step is to serve up this delicious dish that was prepared quickly, easily, and with minimal effort!
7.Pasta Alla Norma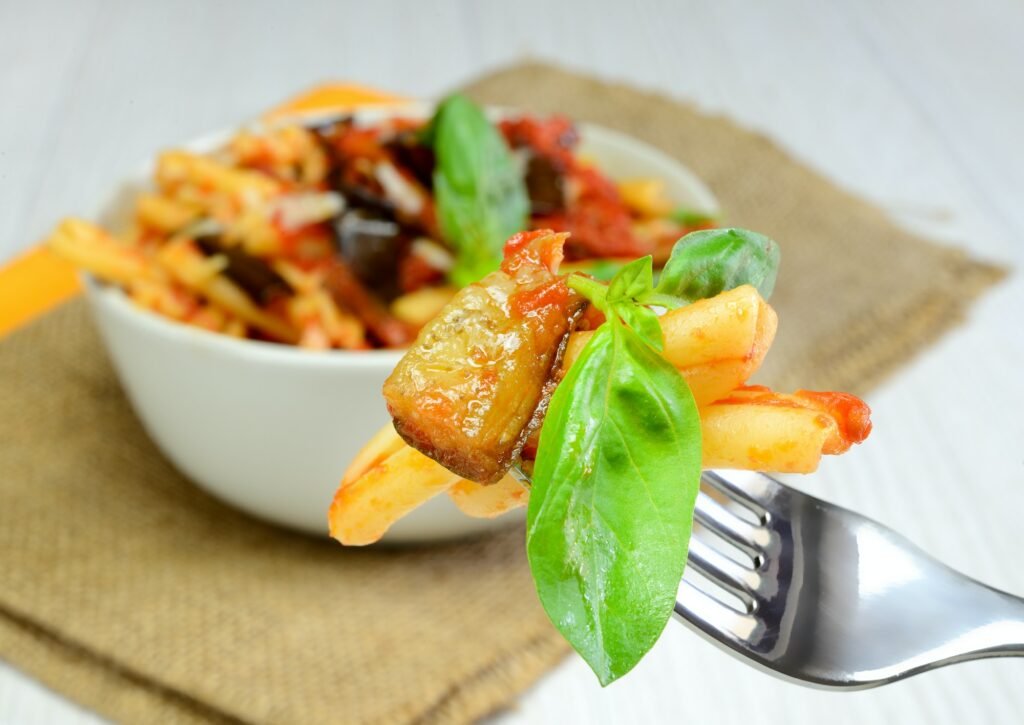 There's nothing quite like the classic Italian dish of pasta alla norma! Making it in a rice cooker is easy, and perfect for busy nights. Start by heating olive oil in the rice cooker and adding diced eggplant, then season with salt, pepper, and oregano. Once the eggplant has cooked (this usually takes 8–10 minutes), add coarsely chopped tomato sauce or crushed tomatoes, let simmer for 10 minutes, and then you can add the cooked pasta to the mixture. Finish by sprinkling over some cheese, parsley, and/or basil leaves, and voila – a delicious pasta alla norma that requires minimal effort! Enjoy your meal!
8.Spaghetti alle Vongole
For those looking to jazz up their typical spaghetti night, Spaghetti alle Vongole is a great option. This classic Italian dish is easy to make and doesn't need many ingredients or steps. All you need is a rice cooker and a few minutes. The key to this pasta dish is cooking the clams until they open. Start by sautéing garlic and olive oil together in the rice cooker, then add in your spaghetti and clam juice to help the noodles cook evenly. Once everything is combined, cover the rice cooker for around 12 minutes. When the time is up, stir in parsley, cherry tomatoes, lemon zest, or white wine for extra flavor, then let your creation rest for 2-3 minutes before serving. With Spaghetti alle Vongole cooked perfectly in your rice cooker, you can enjoy an authentic experience from the comfort of home.
How to Cook Perfect Pasta and Rice in Your Rice Cooker
One of the most important things to remember when cooking pasta or rice is to use the correct amount of water. Too little water will result in a clumpy, overcooked dish, while too much water will make the grains mushy. The general rule of thumb is to use 2 cups of water for every 1 cup of dry pasta or rice.
Another important tip is to bring the pot of water to a boil before adding the pasta or rice. This helps to ensure that the grains will cook evenly. Once the water has reached a boiling point, add a pinch of salt and then stir in the pasta or rice.
Depending on the type of pasta or rice you are cooking, the cook time will vary. For example, spaghetti noodles generally take about 10 minutes to cook, whereas risotto typically takes 20-30 minutes. It is important to check the package directions for specific cook times.
Once the pasta or rice is cooked, it is important to drain any excess water before serving. To do this, simply use a colander or strainer to remove the cooked grains from the pot of water.
By following these simple tips, you can easily cook perfect pasta or rice every time!
Conclusion
A rice cooker is a great way to cook pasta as well as rice. It is quick and easy to use, and it cooks the food perfectly every time. It has the added benefit of being able to keep the pasta and rice warm for hours, so you can always have a hot meal ready to eat.
If you are looking for an easy way to make perfect pasta and rice, then I believe that your rice cooker is the way to go. Try it for yourself, and you will see how convenient and delicious it can be.